Welcome to NDPIA!
The National Doctoral Programme in Infection and Antibiotics (NDPIA) is a research school funded by The Swedish Research Council (VR) and is affiliated with MIMS (Laboratory for Molecular Infection Medicine Sweden, Umeå University) and the Swedish National Network for Infection Biology.
NDPIA has the goal to connect research environments studying infection biology and antibiotics throughout Sweden by offering courses & workshops, conferences, research stays in Sweden and abroad, and network meetings that promote scientific research and recruitment of young scientists.
NDPIA supports participation in these activities by co-funding of travel and accommodation costs. PhD students and postdoctoral fellows enrolled at a Swedish university/institute or with one of our international partners and studying infection biology and antibiotics are welcome to apply for membership here.
Recent news:
The faculty of medicine at RWTH Aachen University is seeking qualified applicants for teaching and research in the area of mucosal infection biology. It is a junior professorship appointment with a tenure track career path towards a W2 professorship.
We are expanding the team!
The Hauryliuk lab is looking for motivated post-docs with an enthusiasm for discovery to work on any of our ongoing experimental and bioinformatics research projects.
Read more here: Post-doc positions available in the Hauryliuk lab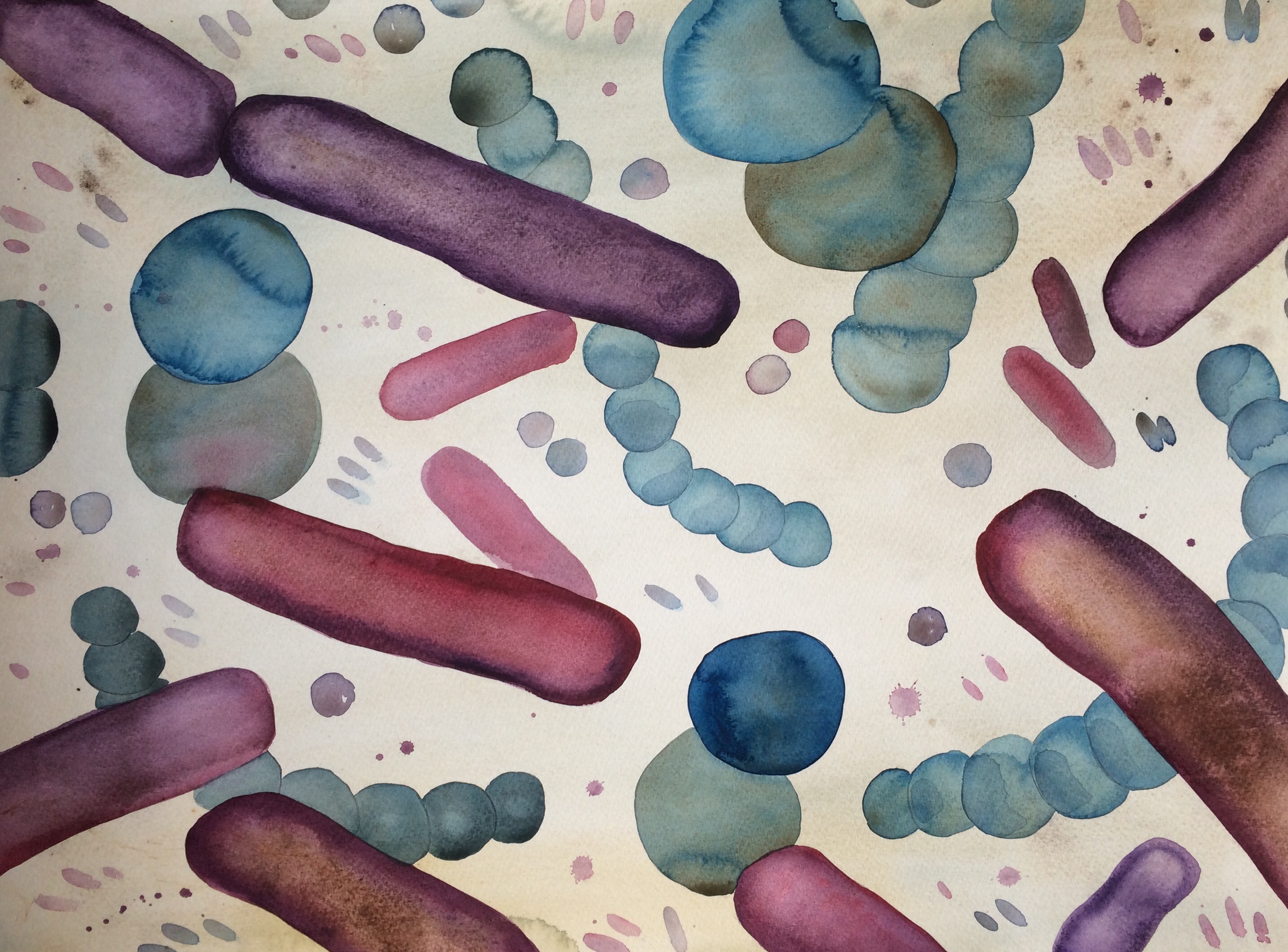 Artist: Ina Schuppe Koistinen, source: inasakvareller.se
When: November 30 – December 3, 2020
Registration deadline: November 6, 2020
Learn about the importance of the microbiota in human health and disease, interactions of the microbiota with the immune system, which methods are used to study microbiomes, and more in this course.
Renowned experts will give lectures on:
Tools used to study microbiota and data analysis
Microbiota associations with gut, genitourinary tract, mouth, and skin
Effects of diet and age on the microbiome
Microbiota interactions with drugs
Trends for modifying the microbiota
Microbiota in farm animals and plants
Get the chance to discuss your research with colleagues and build your national and international scientific network!
---