Welcome to NDPIA!
The National Doctoral Programme in Infection and Antibiotics (NDPIA) is a research school funded by The Swedish Research Council (VR) and is affiliated with MIMS (Laboratory for Molecular Infection Medicine Sweden, Umeå University) and the Swedish National Network for Infection Biology.
NDPIA has the goal to connect research environments studying infection biology and antibiotics throughout Sweden by offering courses & workshops, conferences, research stays in Sweden and abroad, and network meetings that promote scientific research and recruitment of young scientists.
NDPIA supports participation in these activities by co-funding of travel and accommodation costs. PhD students and postdoctoral fellows enrolled at a Swedish university/institute or with one of our international partners and studying infection biology and antibiotics are welcome to apply for membership here.
Recent news:
Welcome to the 19th Smögen Symposium on Virology!

It is a pleasure for the Organizing Committee to announce that the 19th symposium will be held at Smögens Hafvsbad, Smögen, Thursday August 25 to Saturday August 27, 2022 with the possibility to participate online as well.
The scientific as well as the social agenda will be very much like previous Smögen meetings. This year we will have the pleasure to listen to, and discuss with Dr Michael Worobey, Dr Timo Vesikari, and Dr. Karen Mossman on the subjects of virus origins, vaccines, and viruses evading the immune defence.
Kristina Nyström, Niklas Arnberg och Johan Nordgren
When: 31 August – 8 September 2022
Where: Spetses, Greece
About the EMBO-FEBS Lecture Course:
Spetses Summer courses are well known for covering various specialized topics within the general fields of molecular and cell biology and also microbiology. This latter field has witnessed a real renaissance in the last twenty years and in this particular FEBS/EMBO Lecture Course with support of IUBMB, we intend to cover different aspects of 'the New Microbiology', including bacterial diversity, microbial communities/microbiotas, symbiosis, biofilms, small RNAs or bacterial pathogens.
See the programme, speakers and how to register here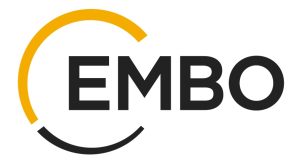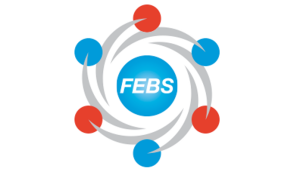 IBA invites NDPIA members to their Principles of Infection Biology course
When: May 30 - June 3rd, 2022
Where: MH2, UiT - The Arctic University of Norway, Tromsø
This course aims to provide a thorough background in basic concepts of infection biology spanning the disciplines of host-parasite interaction and infections caused by bacteria, eukaryotic microbes and viruses.
International speakers of renown and national experts will deliver lectures on:
Fundamental concepts of infection biology and "virulence"
Molecular mechanisms of microbial pathogenesis
Experimental approaches and modern methodologies
Genomic perspectives on pathogen evolution and epidemiology
Current and future challenges in infection biology
Suggested ECTS: 2 ECTS. This must be discussed with your univeristy. You will receive a certificate stating the suggested ECTS, your attendance and the workload.
Register by April 23
Submit your abstract by May 2
---