Welcome to NDPIA!
The National Doctoral Programme in Infection and Antibiotics (NDPIA) is a research school funded by The Swedish Research Council (VR) and is affiliated with MIMS (Laboratory for Molecular Infection Medicine Sweden, Umeå University) and the Swedish National Network for Infection Biology.
NDPIA has the goal to connect research environments studying infection biology and antibiotics throughout Sweden by offering courses & workshops, conferences, research stays in Sweden and abroad, and network meetings that promote scientific research and recruitment of young scientists.
NDPIA supports participation in these activities by co-funding of travel and accommodation costs. PhD students and postdoctoral fellows enrolled at a Swedish university/institute or with one of our international partners and studying infection biology and antibiotics are welcome to apply for membership here.
Recent news:

The team at the Pasteur Institute of Lille in France is looking for an enthusiastic post-doctoral candidate with a high degree of independence to participate in their project on the regulation of stem cells biology by the gut microbiota.
You will have the opportunity to work on mechanisms to escape anti-tumor immunosurveillance within the stem cell niche of intestinal crypts in an environment with state-of-the-art facilities for imaging, FACS and preclinical studies.
Closing date: 2020-09-30
Employment start date: 2020-12-01
Learn how to publish from Nature Research editors
We are happy to announce that NDPIA can offer members access to another online course from Nature Masterclasses. This time the topic is Scientific Writing and Publishing.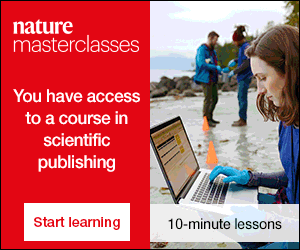 The course is taught by editors from the Nature Research journals and covers the entire scientific publishing process – from writing a paper to publication.
---