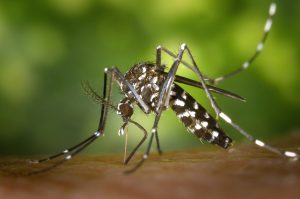 When:
15/06/2020 – 18/06/2020
All Day
Where:
Umeå University
What:
The aim of this 2 ECTS NDPIA course is to provide an in depth understanding of pathogen-vector interaction and transmission dynamics of mosquito-borne pathogen. It will provide better understanding of mosquitoes as vectors of arboviruses and parasites most of which are zoonotic in nature and affect both humans and animals.
The course will include various aspects of the mosquito vector including; ecology, biology, population genetics, competence, capacity and how these factors influence transmission to the susceptible host.
The course will also cover vector surveillance, identification, diagnostics, prevention and control, as well as application of high-throughput sequencing platforms in virus discovery.
Only 30 spots available. Click here to register!
Registration deadline: May 15th, 2020
The cooperating associations together with the organizing committee in Uppsala decided to cancel this year's Infection Week & Microbiological Spring Meeting. More information will follow shortly.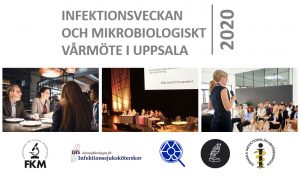 When:
May 26-29, 2020
Where:
Fyrishov in Uppsala
What:
At the Infection Week & Microbiological Spring Meeting you'll have the opportunity to meet with physicians, nurses, biomedical analysts, microbiologists, molecular biologists, researchers and representatives from the pharmaceutical industry and diagnostic companies.
On the agenda for this four-day event is an entertaining social program including workshops, forums, keynote speakers,  symposia and seminars on related subjects and several short lectures on current research studies!
Check out the official website for information on how to attend. If you'd like to present your scientific work during the event, click this link on how to submit an abstract (deadline: February 29, 2020).