Welcome to NDPIA!
The National Doctoral Programme in Infection and Antibiotics (NDPIA) is a research school funded by The Swedish Research Council (VR) and is affiliated with MIMS (Laboratory for Molecular Infection Medicine Sweden, Umeå University) and the Swedish National Network for Infection Biology.
NDPIA has the goal to connect research environments studying infection biology and antibiotics throughout Sweden by offering courses & workshops, conferences, research stays in Sweden and abroad, and network meetings that promote scientific research and recruitment of young scientists.
NDPIA supports participation in these activities by co-funding of travel and accommodation costs. PhD students and postdoctoral fellows enrolled at a Swedish university/institute or with one of our international partners and studying infection biology and antibiotics are welcome to apply for membership here.
Recent news:

Get access to 5 courses + 4 new courses coming this fall
All NDPIA members are eligible to apply for a code that will give you access to all 9 of Nature Masterclasses courses. We are offering a total of 50 codes and they are valid between May 18, 2021 and May 17, 2022.
New courses launching in 2021:
Grant Writing
Experimental Design
Communication
Networking
Courses you can take now:
Managing Research Data to Unlock its Potential
Narrative Tools for Researchers
Focus on Peer Review
Effective Collaboration in Research
Scientific Writing and Publishing
Professor Dan Andersson at Uppsala Antibiotic Center is looking for a postdoc to work on unstable antibiotic resistance (heteroresistance).
Read more and how to register here »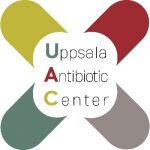 Registration for the Visualize your Science autumn course is now open to NDPIA members.
Only 4 spots left!
Where: ONLINE
When: Sep 21 - Nov 26
Registration deadline: Sep 15
All NDPIA members who have taken the course improved their design skills and highly recommend it.
---