Welcome to NDPIA!
The National Doctoral Programme in Infection and Antibiotics (NDPIA) is a research school funded by The Swedish Research Council (VR) and is affiliated with MIMS (Laboratory for Molecular Infection Medicine Sweden, Umeå University) and the Swedish National Network for Infection Biology.
NDPIA has the goal to connect research environments studying infection biology and antibiotics throughout Sweden by offering courses & workshops, conferences, research stays in Sweden and abroad, and network meetings that promote scientific research and recruitment of young scientists.
NDPIA supports participation in these activities by co-funding of travel and accommodation costs. PhD students and postdoctoral fellows enrolled at a Swedish university/institute or with one of our international partners and studying infection biology and antibiotics are welcome to apply for membership here.
Recent news:
Learn how to publish from Nature Research editors
We are happy to announce that NDPIA can offer members access to another online course from Nature Masterclasses. This time the topic is Scientific Writing and Publishing.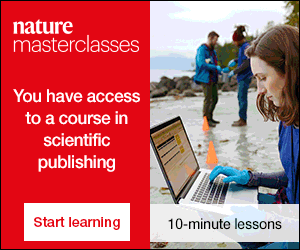 The course is taught by editors from the Nature Research journals and covers the entire scientific publishing process – from writing a paper to publication.
Learn how to think visually about your research
This course is open only for NDPIA members.
When: May 5th until August 12th with no scheduled sessions between June 19th and August 7th
Registration deadline: May 2
Course instructor: Andreas Dahlin, scientist and founder of Visualize Your Science
Link to the course webpage: https://www.visualizeyourscience.com/pages/vys-course
This course is designed for PhD students and postdocs who want to improve their skills in drawing images/figures for scientific posters, presentations, and publications. The course consists of tutorial videos, home assignments and four scheduled face-to-face feedback sessions online. Students progress from a beginner to an advanced level in visual rhetoric and in use of an illustration software of your choice.
A limited number of spots for the summer course (7) have been reserved for NDPIA students and postdocs.
We are sorry to announce that due to the current pandemic, the NDPIA have decided to cancel the mosquito-borne pathogens and their vectors course that was scheduled to take place in June, 2020. The plan is to run the course next year instead but no date has been set. Any information about the course will be announced here on ndpia.se.
Online course on Effective Collaboration in Research still available
We would like to remind all NDPIA members of the online course on Effective Collaboration in Research from Nature Masterclasses that our collaborators at the National Graduate School in Infection Biology and Antimicrobials (IBA) in Norway opened for us. It is a pre-recorded, web-based course that may be taken at your own pace.
---