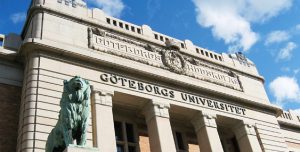 Students at master level and PhD students, interested in a international research career, are invited to attend a research meeting in Gothenburg, organised by EMBL and Swedish alumni.
Learn more about international life science career opportunities at PhD and postdoc level.
Topic for this annual Scandinavian event of EMBL Alumni, this time in  Gothenburg,  is "Research and research infrastructure for imaging and image analysis".
For students from Umeå interested in attending this meeting Friday 18th Oct in Gothenburg, travel funding is available for a limited number of students.
NDIPA offers travel funding to attend the event in Gothenburg  for PhD students and postdocs, who are members of the NDPIA, . 
Please apply for refunding after the conference.
https://ndpia.se/travel-and-accommodation-support/
Find out more about the Scandinavian EMBL Meeting in Gothenburg here:
---
Registration is free and open to all students, pre- and postdoctoral fellows, researchers, professors and senior scientists in academia and industry in Sweden and beyond. The programme will feature an exciting day of talks and discussions about scientific opportunities and resources available at EMBL and in Sweden with special focus on imaging. The event offers a platform to strengthen ties and explore collaborations with the EMBL community and science researchers from across the nordic countries. We encourage you to join us especially if you are interested in international research.
Here are more information about EMBL programs