Category Archives: Fellowship
Professor Dan Andersson at Uppsala Antibiotic Center is looking for a postdoc to work on unstable antibiotic resistance (heteroresistance).
Read more and how to register here »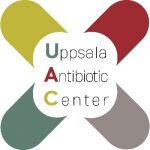 We are expanding the team!
The Hauryliuk lab is looking for motivated post-docs with an enthusiasm for discovery to work on any of our ongoing experimental and bioinformatics research projects.
Read more here: Post-doc positions available in the Hauryliuk lab