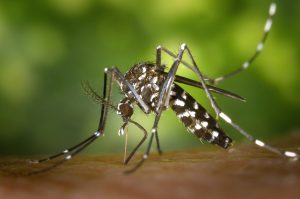 When:
15/06/2020 – 18/06/2020
All Day
Where:
Umeå University
What:
The aim of this 2 ECTS NDPIA course is to provide an in depth understanding of pathogen-vector interaction and transmission dynamics of mosquito-borne pathogen. It will provide better understanding of mosquitoes as vectors of arboviruses and parasites most of which are zoonotic in nature and affect both humans and animals.
The course will include various aspects of the mosquito vector including; ecology, biology, population genetics, competence, capacity and how these factors influence transmission to the susceptible host.
The course will also cover vector surveillance, identification, diagnostics, prevention and control, as well as application of high-throughput sequencing platforms in virus discovery.
Only 30 spots available. Click here to register!
Registration deadline: May 15th, 2020