The fifth network meeting of the National Doctoral Programme in Infections and Antibiotics (NDPIA) was held in Aronsborg (Bålsta) 14-15 October, 2019. For this meeting, NDPIA joined forces with the National Infection Biology network (NIB) and Swedish Society for Microbiology (SE-SFM) to co-organize a National Infection Biology Meeting. The long-term goal is for these networks to continue organizing joint NIB-meetings biannually. The meeting had more than 110 participants. This co-organized meeting provided an opportunity for Swedish researchers working within infection biology to network and to find collaborators with common interest.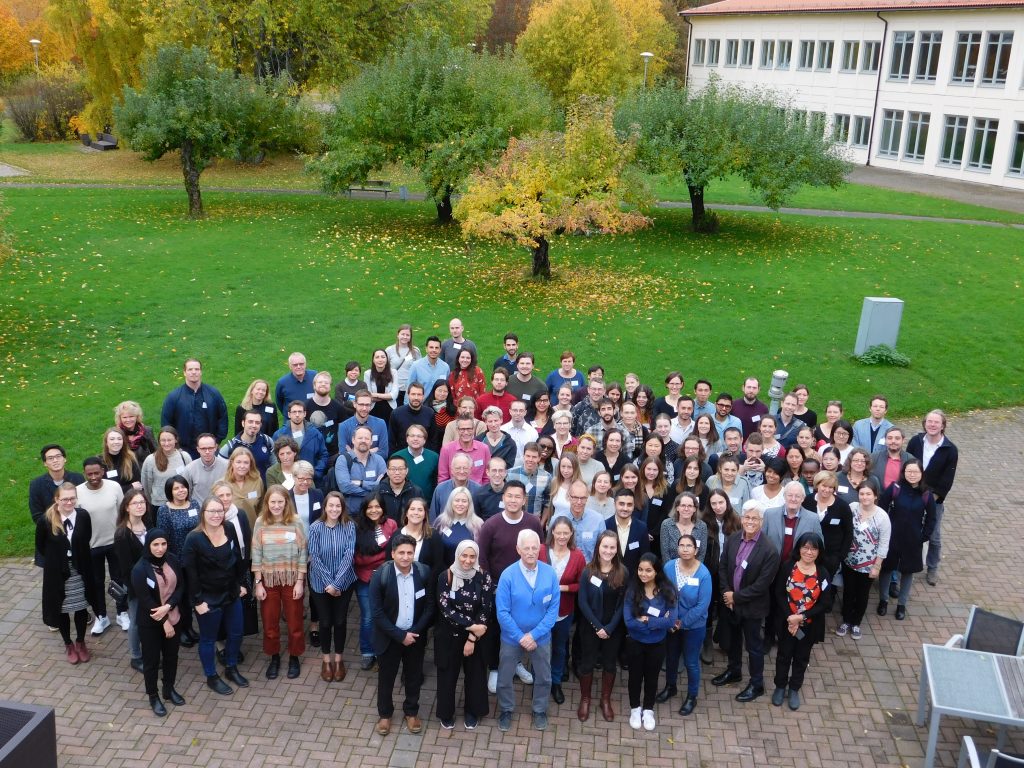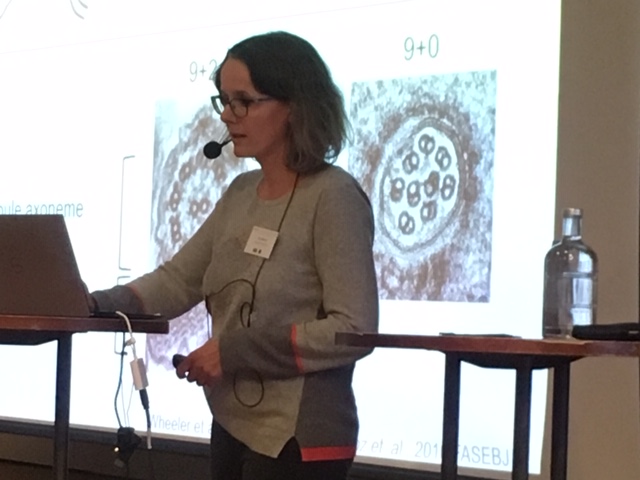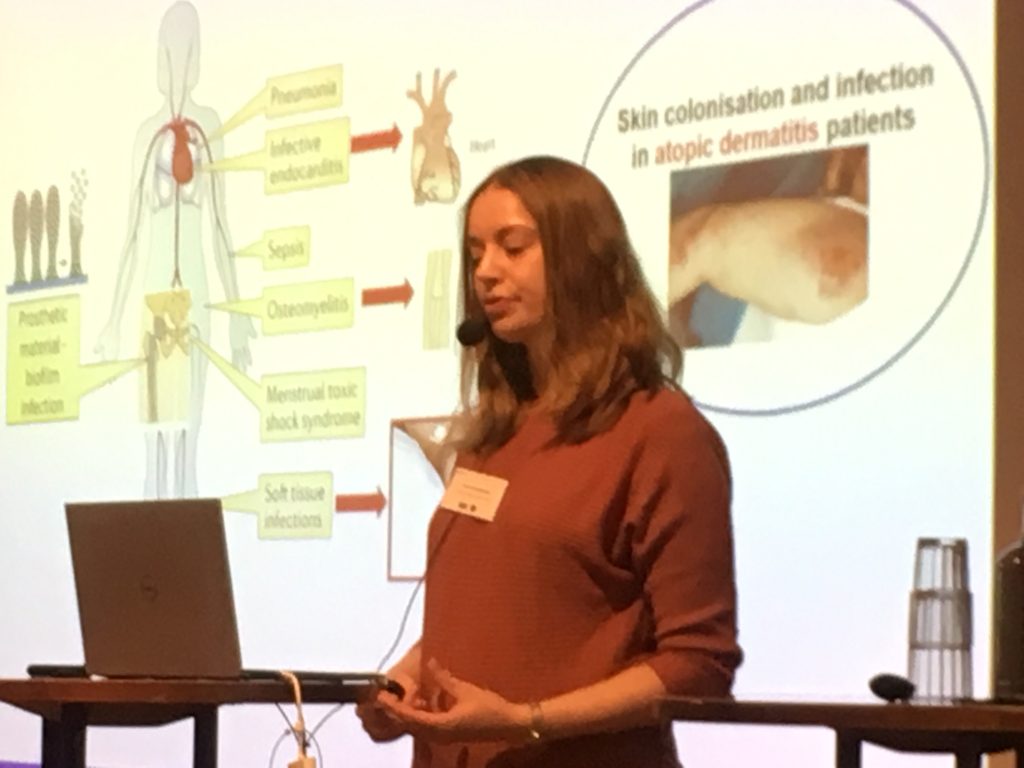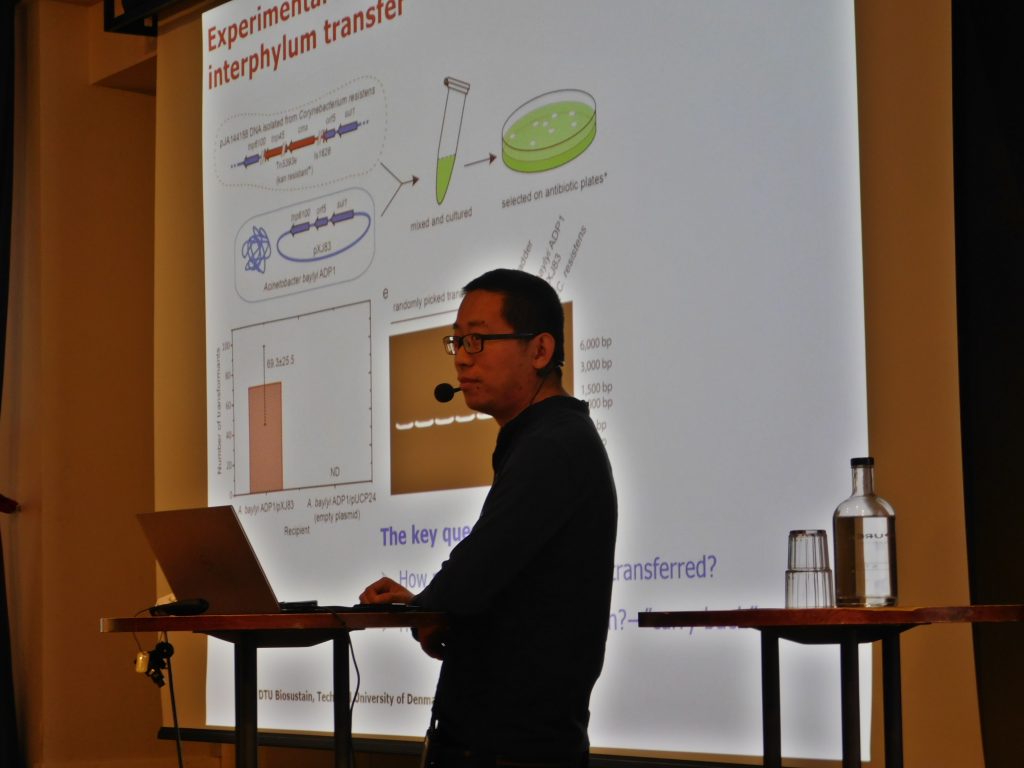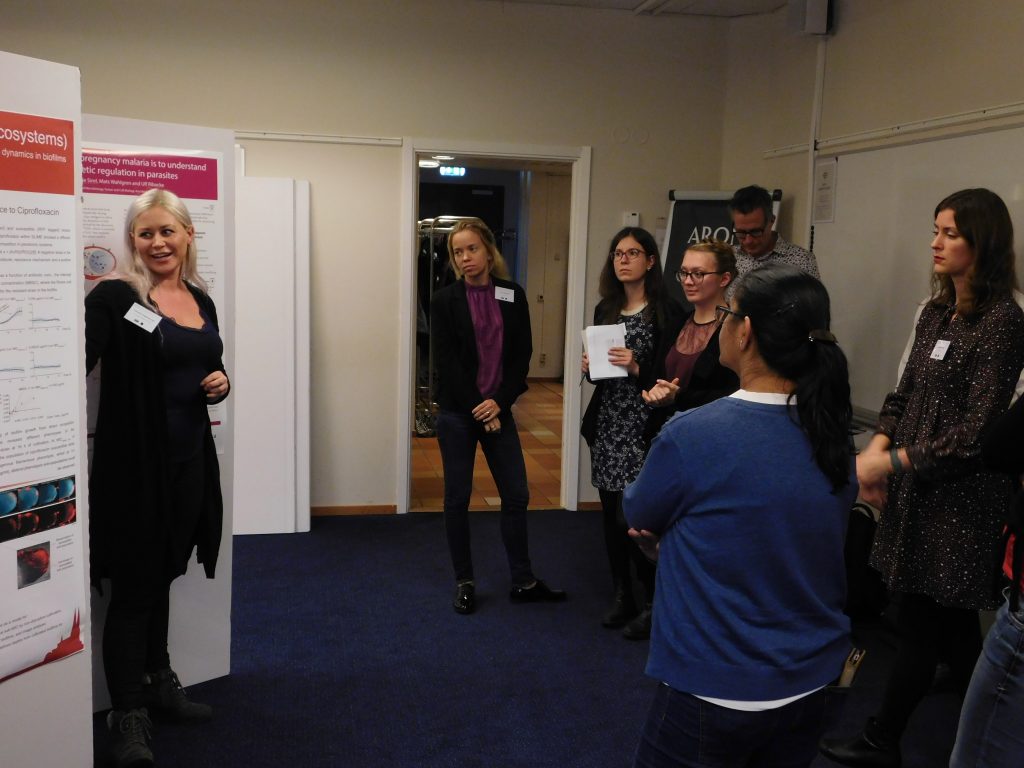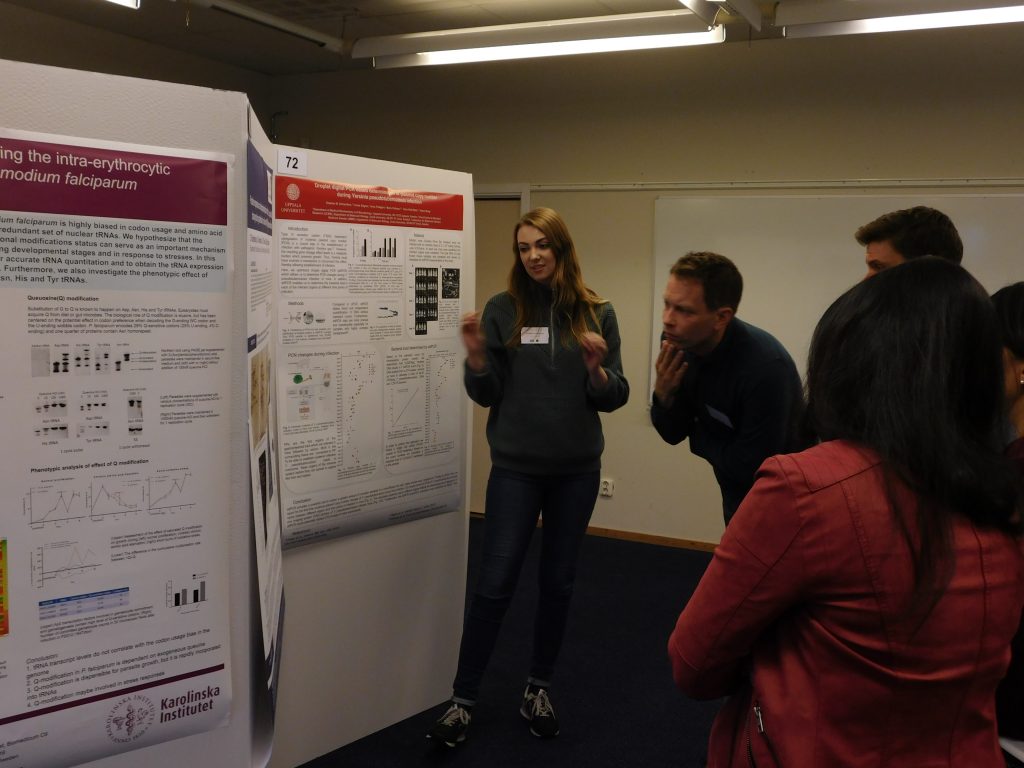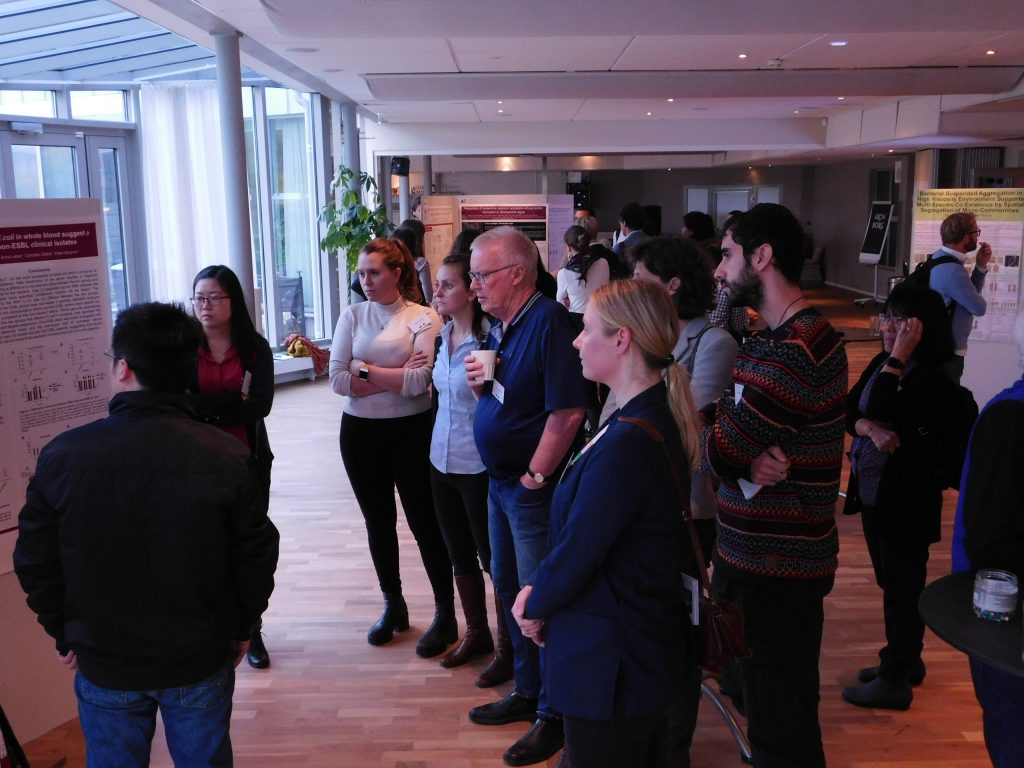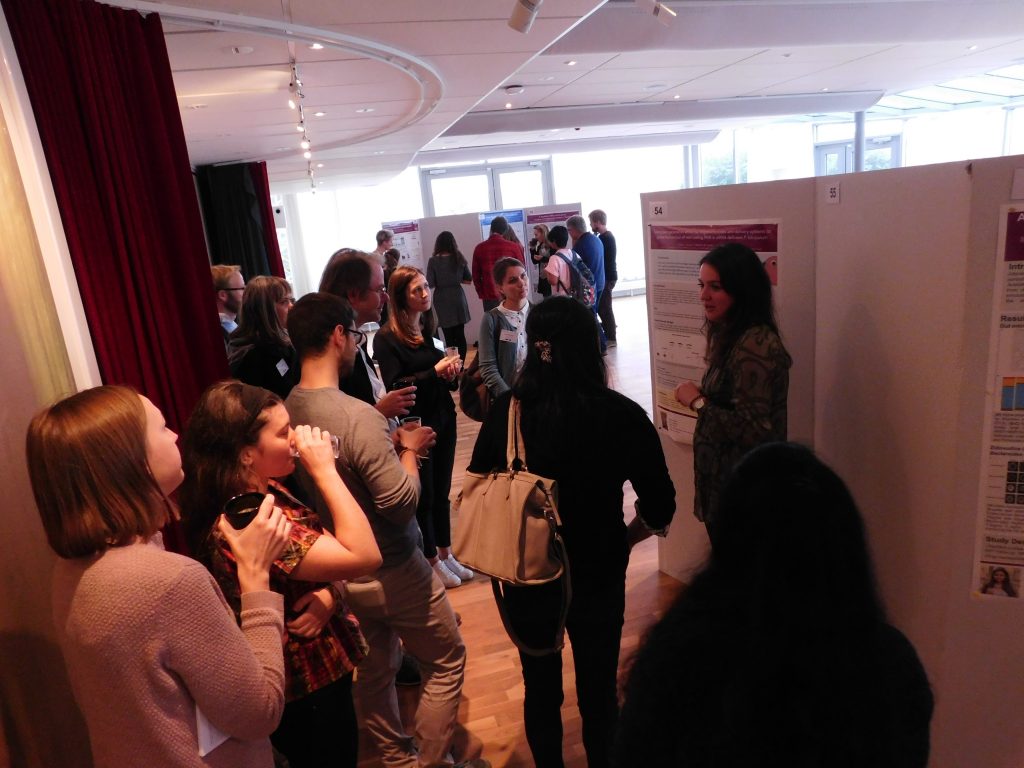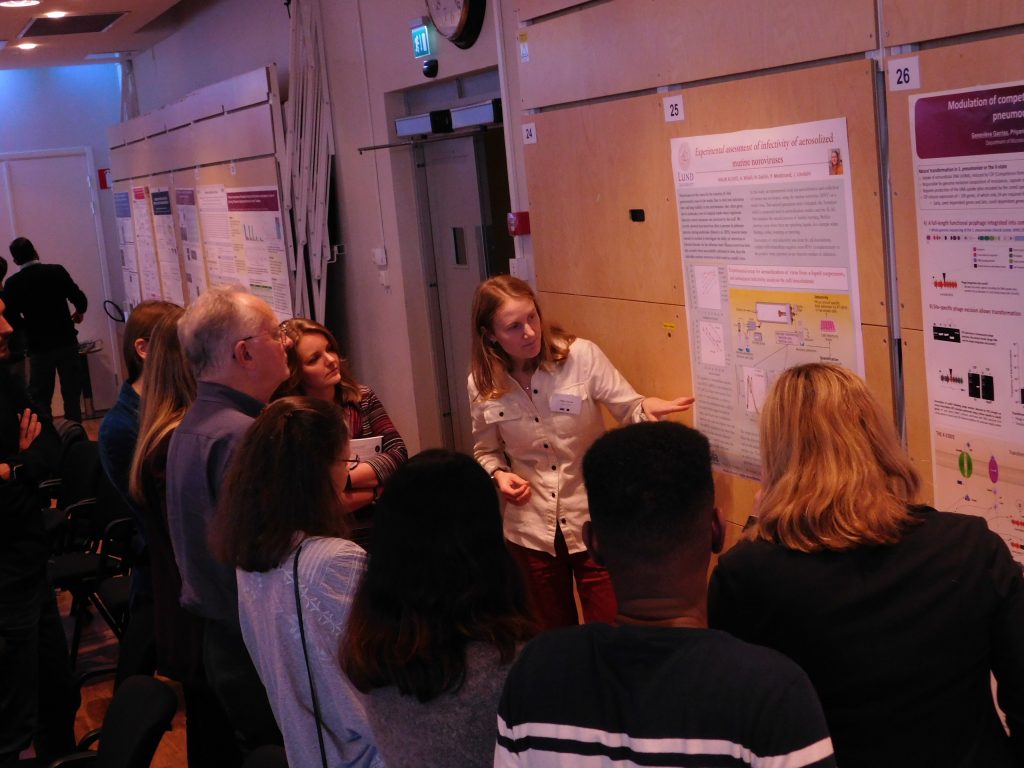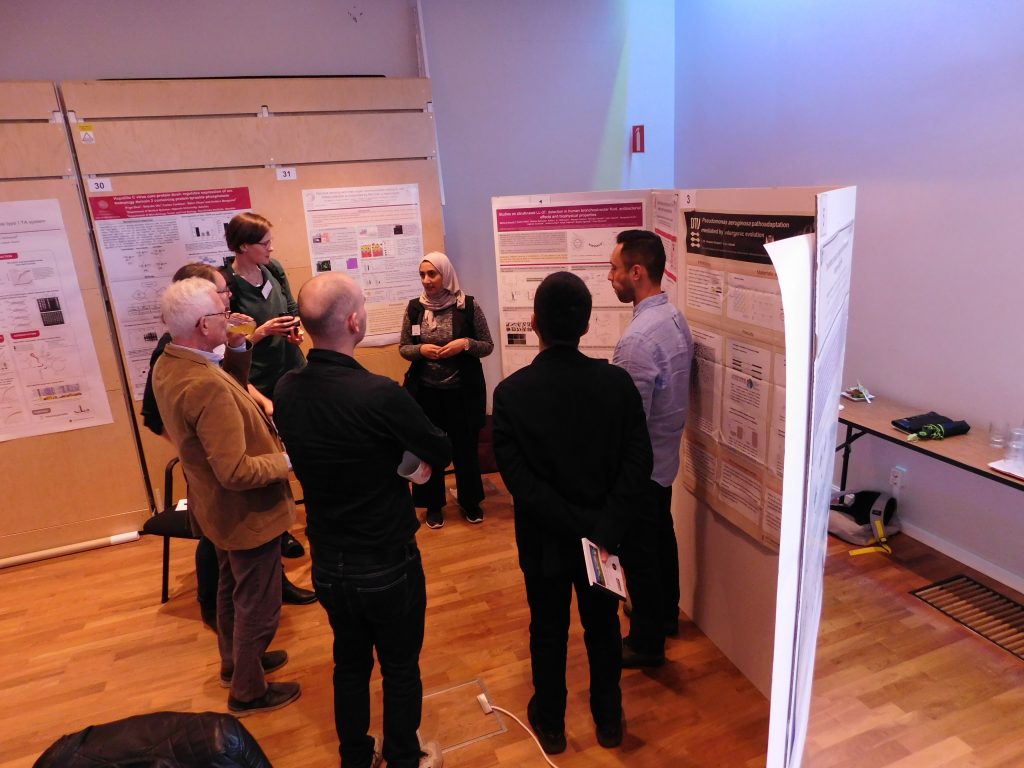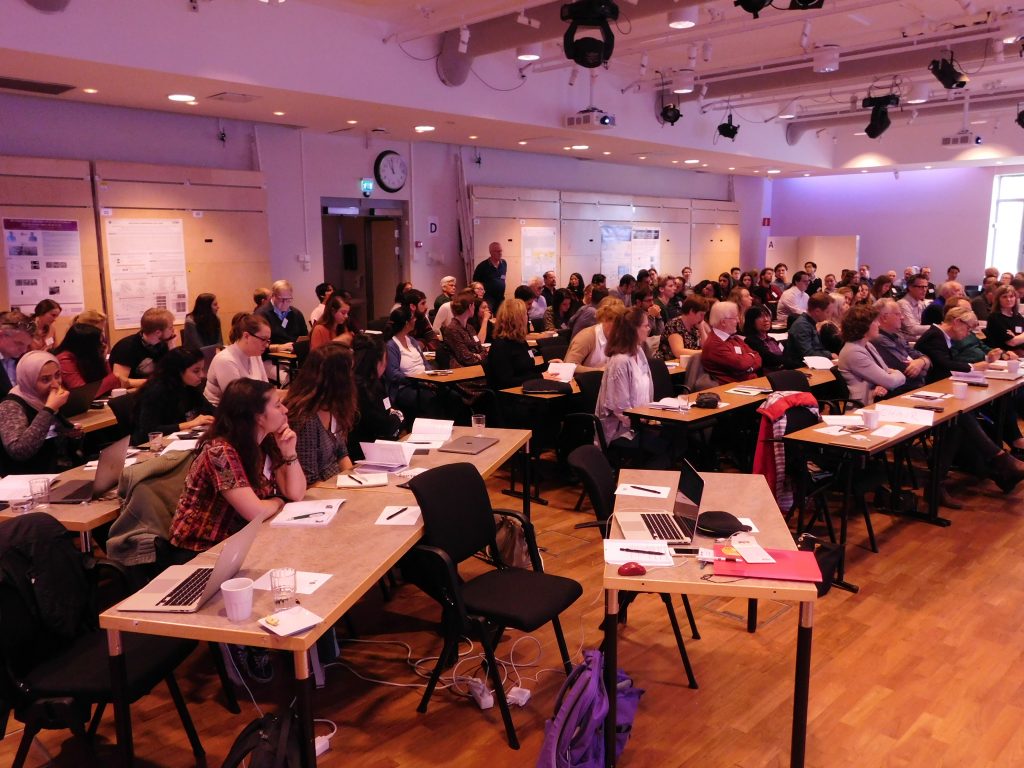 The keynote speakers included:
Raphael Valdivia (Chlamydia, Duke University, USA),
Jost Enninga (micropinosomes Salmonella, Institute Pasteur, France),
Joan Geoghegan (S. aureus and atopic dermatitis, Trinity College, Ireland),
Eva Gluenz (Leishmania, University of Oxford, UK),
Susanne Häussler (Pseudomonas aeruginosa transcriptional profiling, Rigshospitalet, Denmark),
Helle Krogh Johansen (P. aeruginosa adaptation, Rigshospitalet, Denmark),
Mikael Sellin (Salmonella invasion, Uppsala, Sweden), and
Boris Striepen (Cryptosporidium, University of Pennsylvania, USA).
Along with the invited speakers, 22 short oral presentations on a wide-variety of topics in infection biology were selected. The posters (61) were presented via poster walks, which included a short presentation of the main findings of the work followed by a short question period. The poster walks were done in groups and lots of lively conversations were heard in the poster areas.
A "Meet the Speakers" event was scheduled after the lunches. Small groups of students met with speakers of their choice to discuss scientific topics or experiences. This provided a wonderful opportunity for students to meet face-to-face with outstanding researchers to discuss infection biology.
The abstract book for the meeting can be found following this link.
Many thanks go to the organizing committee:
Oliver Billker, Umea University, MIMS
Eva-Maria Diehl, Umea University, MIMS/NDPIA
Ake Forsberg Umea University, NDPIA
Fredrik Kahn, Lund University, NDPIA
Keira Melican, Karolinska Institutet, SFM
Barbara Sixt, Umea University, MIMS
Staffan Svard, Uppsala University, SFM
The next co-organized NIB meeting is tentatively scheduled to be held in the Fall of 2021.
See you there!