November. The absolutely worst month of the year. Dark and gloomy. To change that, we spent five full days together with other people also passionate about intracellular infections. The course, named Live Imaging of Intracellular Infections was held 12-16 November at Linköping University and attracted students from Kalmar, Linköping, Umeå, Uppsala, Örebro and Tromsø who were encouraged to bring their own cells and bacteria to work with during the course.
Live imaging hands-on
The central element was the new, live cell microscope in Linköping in which e.g. infected cells can be imaged over time in a high throughput fashion.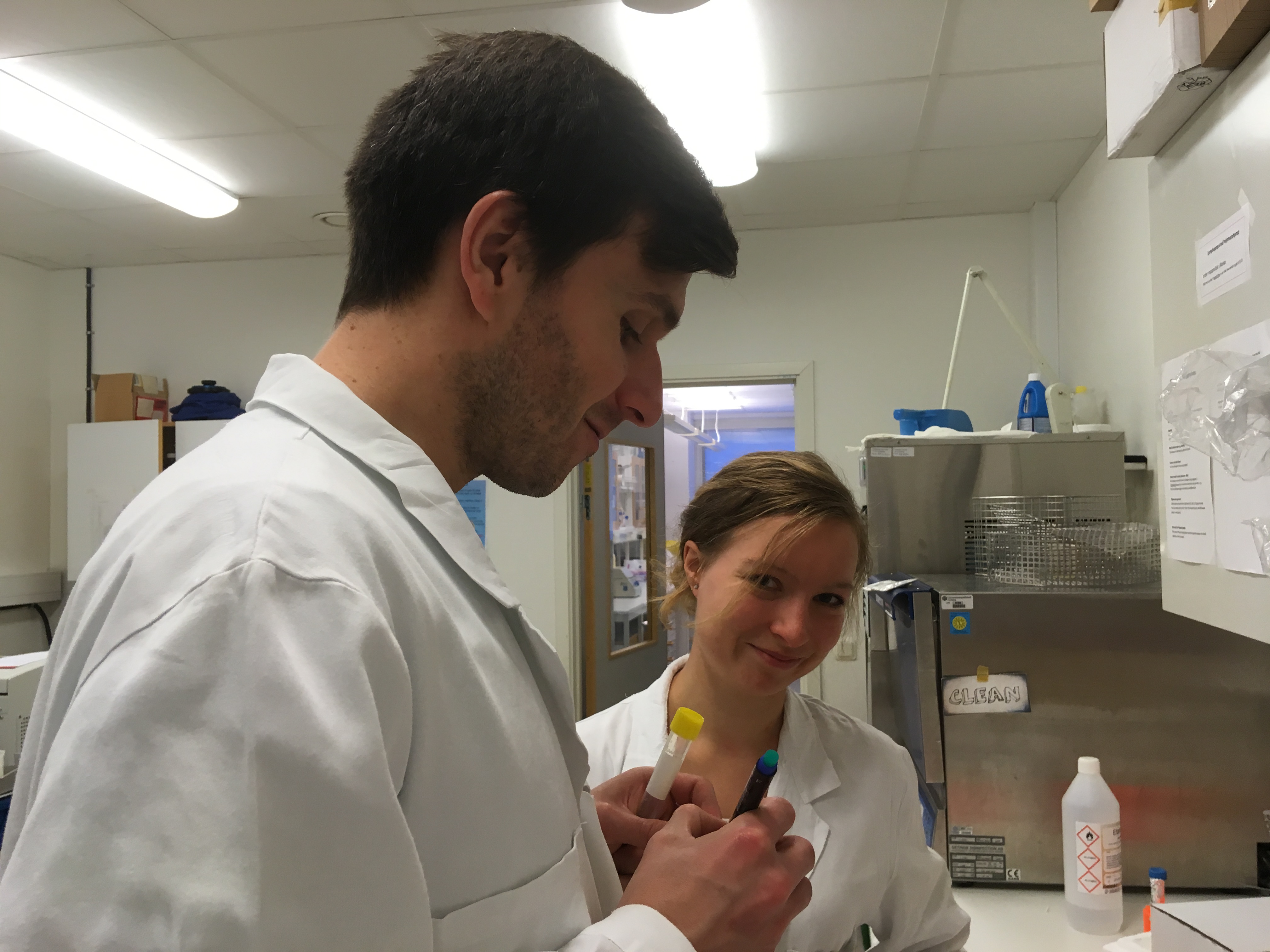 Several 96- or 384-well plates can be imaged simultaneously in white light and red and green fluorescence. The course philosophy was learning by doing and the participants got to design their own experiments with cell numbers, MOI, antibiotic concentrations and such in lab pairs, just as being back in the undergrad. course lab but without a provided protocol. At times the lab was very busy with keratinocytes, antibiotics, cell media, Salmonella, primary macrophages, streptococci, concentration calculations, mycobacteria and that little vial of Draq7 cell death marker, but miraculously 11 researchers managed to share two 96-well plates and get all their experiments set up correctly. This only works when all participants are true professionals with excellent laboratory skills.
Talks on intracellular infections
While the experiments were going and the microscope was doing its thing, we had a day with lectures about imaging flow cytometry, quantitative imaging to perform measurements of the infection processes, use of organoids for infection models, drug discovery and much more. Presenters were Amanda Welin (Gothenburg), giving a talk on imaging flow cytometry to study Legionella and Mycobacterium pathogenesis, Pontus Nordenfelt (Lund) and Mikael Sellin (Uppsala) both presented how they use advanced imaging techniques to perform mechanistic studies and quantify infection processes. Mikael also use organoid models of gut epithelium to study Salmonella invasion. It was interesting to see both similarities and differences in their approaches. Pontus and Mikael met for the first time at this NDPIA course and our impression is that they will probably stay in contact with each other – the courses can be beneficial for speakers too.  Barbara Sixt (Umeå) presented her work studying the Chlamydia infection process, and Jörgen Johansson also Umeå, gave a talk on his collaboration with organic chemists resulting in the discovery of small molecules disarming Listeria pathogenesis by interfering with a virulence transcription factor. Also the course organizers, Maria Lerm (Linköping) and Christer Larsson (Umeå), presented their research on tuberculosis focusing on drug discovery and expanding the knowledge on the intracellular lifestyle of the pathogen.  All speakers invited were researchers at an early phase in their career.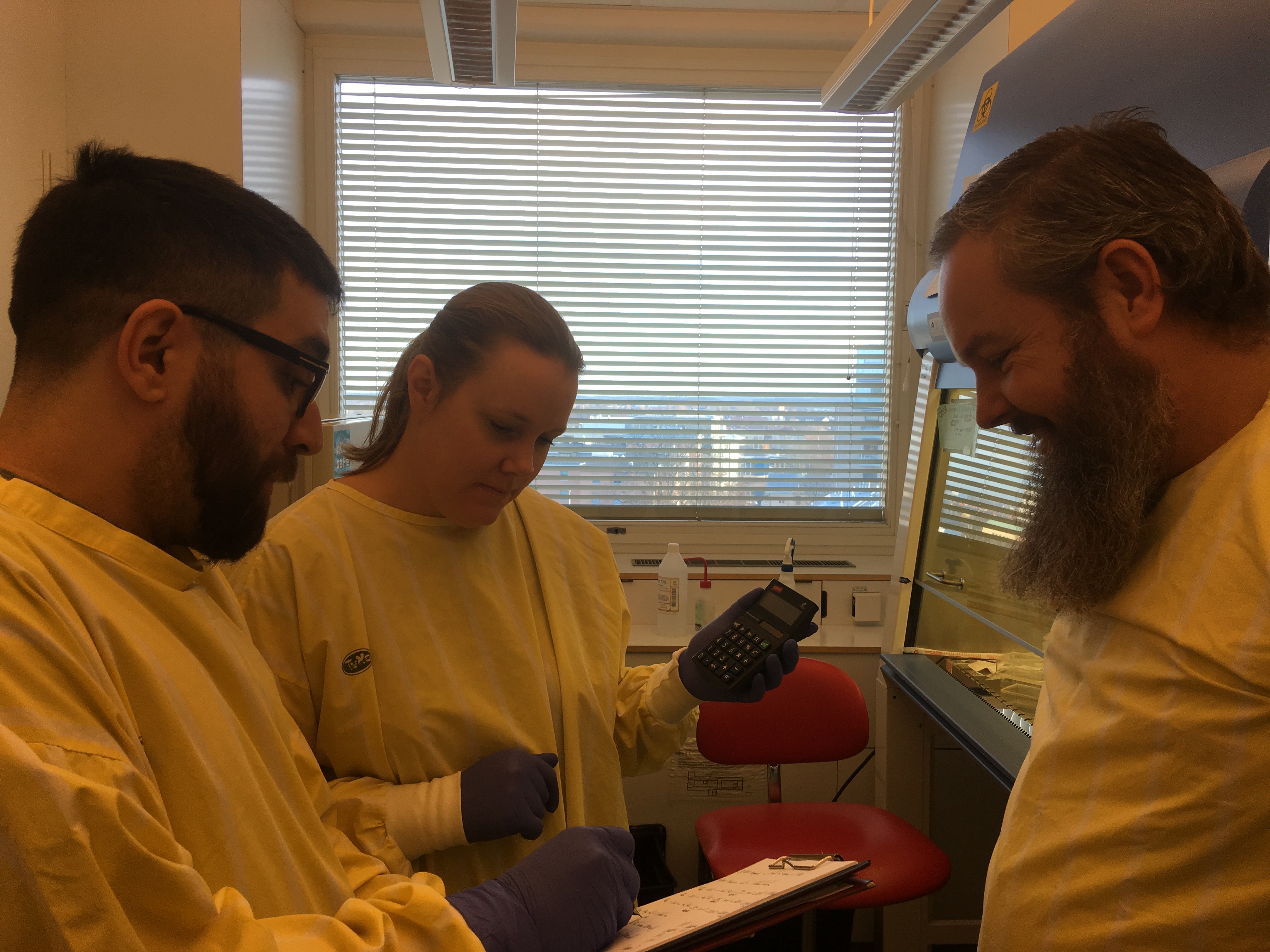 Data processing and presentation
The final two days were devoted to image analysis and data processing using the microscope software. Two representatives from the company selling the microscope were there to support the course attendees to learn how to use the software, quantify bacterial numbers and cell death, and turn the many hundred images into time lapse movies of the infection process as well as quantitative and qualitative measurements. In the very end, the course attendees presented their work and results from the experiments in mini-seminars. Many of us had an enlightenment about the time factor in infection experiments as some processes are slow and other are really fast when they start, making them difficult to study with fixed samples.
Social interactions and new research collaborations
The course participants really took the opportunity to interact during the week, both in lab and in the evenings. They had dinner with the invited speakers and a tour along the Stångån river, connecting Linköping with the seven seas. Maria Lerm gave an excellent guided tour to the area and we finished off with glögg, gingerbread cookies and foam-santa's at the Tannefors pavilion.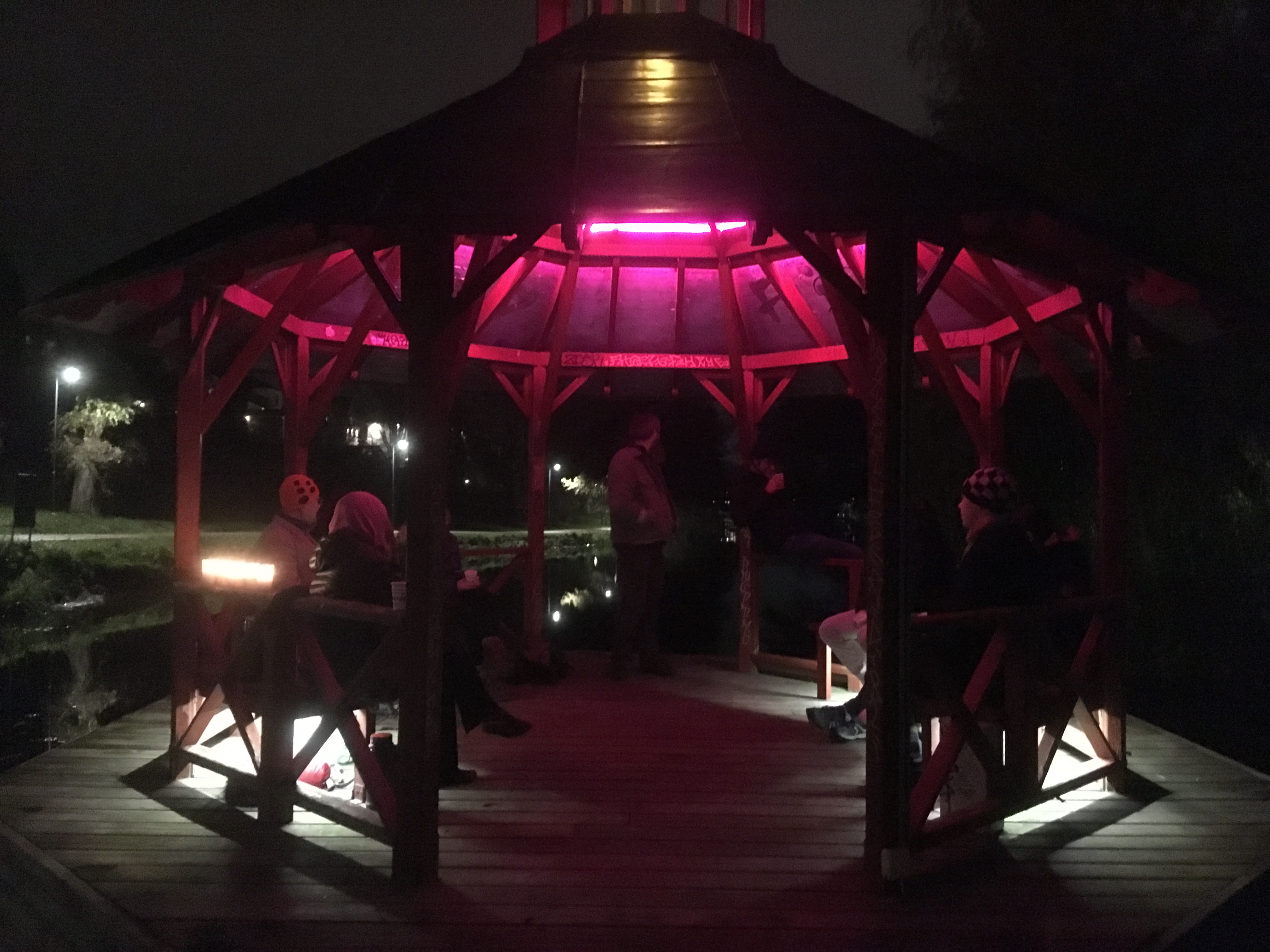 We all had a good time and learned a lot to take home to our own research groups. Also, a few new research collaborations were initiated during the week. We are absolutely convinced this course was the best course on Live Imaging of Intracellular Infections ever held in Linköping in November.
Christer Larsson, course organizer